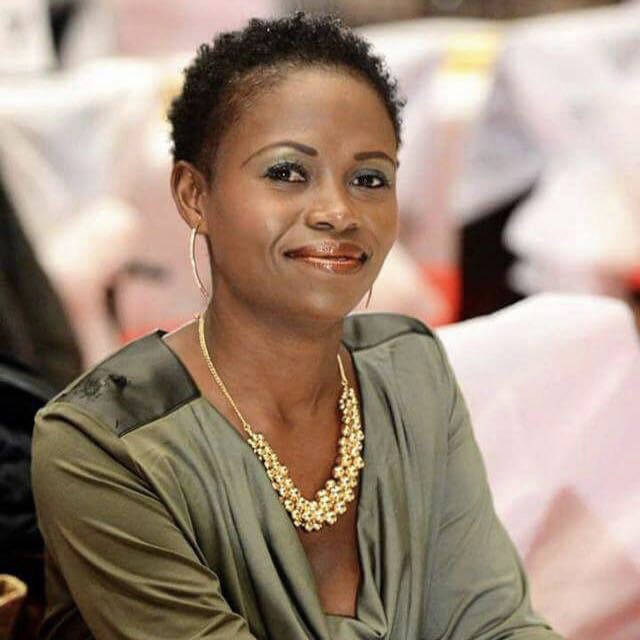 My name is Gloria Nachilima Wurm aka gnachie. I was born on a beautiful morning where the sun shone brighter after heavy rains of January in Ndola, Zambia in 1979 ( Kopala babe) . I did my Primary, Junior and Senior Secondary training at Northrise Primary School , Kanini Basic School and Masala Secondary School in Ndola respectively. 
I was told to describe myself in this article but that had me going like OMG! as I would rather have someone else describe me . But anyways , am a jovial , passionate person who love having fun. Am a very accommodative person with a big heart for people around me. I have an infectious sense of humour hahahahaha. Did you read that right? oh yeah you read it right! In this case I must brag or praise myself like a " Lizard which jumped from a high Iroko tree and praised itself when no one else did"- Chinua Achebe's Things Fall Apart.
I love literature, travel ,dance, meet new people and places , explore different cuisines of different countries but not yet bald enough to try Sushi , maybe it could be the misconception I have of it being "raw" – but am yet to devour it and many other daring delicacies.
In 1998/99 did my College Training in Teavel and Tourism at City College of Management Studies under the United Kingdom Institute of Commercial Management and IATA . I did my internship and later worked for Charlydan Travel and Tours in Lusaka upon completion of my college training.
I worked in different Printing Houses as a Secretary/ Assistant Graphic Designer in Lusaka away from my passion of Tourism but hey I enjoyed because I still had a chance to work with different people and organizations and of course to put some " money in my pocket / purse."
Let us not be rigid or so strict with ourselves remember " we live everyday and die once". Everyone we encounter plays an important role in our livelihoods ; be it positive or negative . We still learn from it
Life and Living - Which is a Journey
I have been living in Germany since 2007. Married and we are blessed with one child. Whilst in Germany I did a Child Care Diploma with the Oxford Learning In United Kingdom in 2011/12. Through my love for working with and being around people am now enjoying my work in the Hotel industry where I have been occupied since 2011. So far so good . My plans are to have a better and greener Zambia. I mean it all starts with " You and Me" by planting a Tree in our yards as we build or do our construction works. Together we can!!! One word I can give or share with everyone is to make a difference in our lives and live a legendary life even if we don't look / act like legends but our actions can say a lot about ourselves. Each and everyone has a purpose in life and sometimes life does not work out according to our plans or imaginations, but hey if " Life throws a million lemons at your feet make lemonade out of it . In short; what am trying to say it to be positive at all times. The alphabet comprises of 26 letters , so there other plans to pursue , we should not just be stuck on Plan B We make a living by what we get but make a life by what we give .Self conscious and love is all we need. Let's embrace change and accommodate everyone from all walks of life in our lives and let's put God to be our center of our being . He is the BEST PLANNER. Let us not be rigid or so strict with ourselves remember " we live everyday and die once". Everyone we encounter plays an important role in our livelihoods ; be it positive or negative . We still learn from it . One Love ! One Heart !! Gnachie