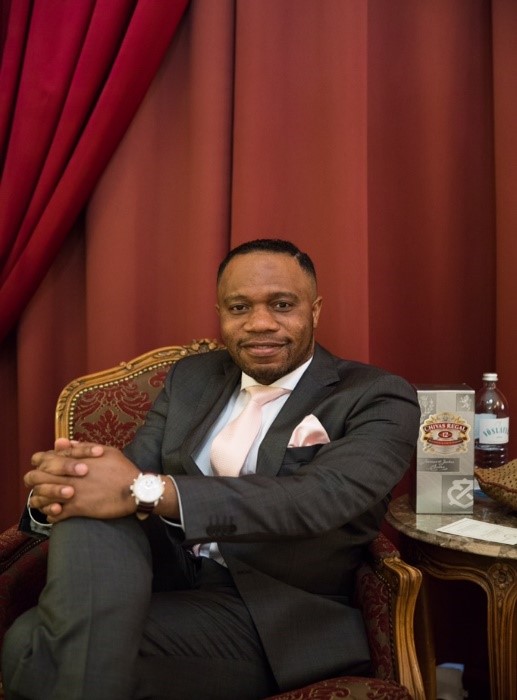 Hello…! My name is William. I am fondly called "Bill" by close friends, not because I pays their bills, no! I was born and bred in Mufulira (Kopala!), the city to reckon with, and schooled in Lusaka Zambia (…the country of cheerful and peaceful people😉), and partly abroad. I currently live with my family in Vienna, Austria's capital city known for opera music, unique blend of imperial traditions, stunning modern architecture, coffee houses and wine taverns.
In my spare time, I enjoy traveling to experience different cultures and networking with new people. I also love gardening, art (paintings and photography); bowling and football. Most important to me, family comes second to God. I love to spend quality time with my family. Among my perfect chilling moments include seaside sunset escapades; solitude of meditation and prayers; enjoying a playlist of praise and worship songs, soul jazz and piano tunes; and wine and whiskey tasting (red  and single malt  respectively). My favorite traditional dish is nshima with fried bream fish and ifisashi.  
I am currently working as a security professional at the United Nations Office at Vienna (UNOV) in Austria. I am proud to be part of the United Nations Department of Safety and Security (UNDSS) staff who provide professional safety and security services to enable the UN to deliver its programmes globally to make a better world. I am from a law enforcement background with proven experience in investigations, physical security, enterprise security risk management, intellectual property rights and law enforcement.   
I am also a member of World Institute of Nuclear Security (WINS) and ASIS International (an international association of security professions). I holds two ASIS Board certifications, the Certified Protection Professional (CPP) and Professional Certified Investigator (PCI). At local level, I am a member of ASIS Austria Chapter 107 and hold the position of Certification Chairperson. In additional, I am actively involved in volunteer activities; building professional relationships; keeping updates on best practices on emerging threats; and most importantly, leveraging the diversity of security perspectives and experiences with young professionals. I possess a degree in security management and diploma in Management of Information Systems.
"Nothing can destroy a government more quickly than its failure to observe its own laws, or worse, its disregard of the charter of its own existence." -The Constitution.
I am the current Chairperson of the Association of Zambians in Austria (AZACA). This a non-profit organization with voluntary membership mainly from Zambians living in Austria, their families and friends. Among other things, the Association promotes Zambia's traditions, culture and image through special events and social networking (One Zambia, One Nation!).
I am a patient listener and find it easy to relate with people from a diverse background. I strive to ensure that my own behaviour is free from bias and discrimination and as such, I am allergic to any form of racism, prejudice and bigotry. I enjoy learning new things and constantly seeking to stay abreast with technology.
From life lessons, I have learnt that being kind is more important than being right. So, he encourages everyone to stretch a hand of kindness and a heart of compassion to those in needy.